On the Power BI Next Step conference we have two types of sponsors. Premium and Standard. Further down this page you can read more about the two types and what they get in return for their great support. The sole purpose of having sponsors is to lower the ticket price and being able to pamper the speakers.
Premium sponsors
Say hello to our four premium sponsors. This is the sponsors you can meet in the expo area at the conference.
---
Kapacity is one of Denmark's leading data and AI consultancies. We are 130 specialists who can assist you – from a cloud based data platform to the establishment of a Power BI CoE including strategy, education, adoption and governance.
And by the way: Microsoft has named us Data and AI Partner of the year in Denmark four times in a row, most recently in 2021.
Kapacity is also the company behind Tabular Editor – the ultimate productivity tool for Analysis Services and Power BI Tabular Modelling.
Fellowmind Denmark is the most awarded Microsoft partner in Denmark with more than 30 Microsoft Partner Awards. With over 400 passionated consultants we help our customers working smarter and reaching their business goals with the newest technology.
The Data & Analytics division covers BI Consultants as well as Data Scientists, Project Managers and BI Strategy Consultants. From traditional business reporting to design of advanced algorithms, Data & Analytics is the leading business intelligence partner for companies in Denmark and Europe.
Unit IT is a full-service provider with 25 dedicated data and BI specialists, and 100 passionate employees across six locations. We count experts in infrastructure, hosting and support as well as SQL and BI specialists.
How to succeed with BI: Understanding the business and anchoring is the key to success in Business Intelligence. As experts, we understand and show you how you can use your data to create value. And we know that it is important that the BI solution is anchored with you. It is the people behind the numbers that make the difference!
Nextagenda covers all aspects of advisory and consultancy services within data, AI, IoT and digitalization. As part of Konica Minolta we operate all through the Nordics and UK.
Our consultants are highly experienced and our unique delivery model secures optimized value in the cooperation. Our approach is that often it is the simplest solution that has the best effect and value.
Nextagenda is Microsoft Gold Partner in Data & AI, Cloud and Dynamics 365. Our Business Analytics Team is reigning Danish champions in Power BI.
---
Standard sponsors
This is our six standard sponsors.





---
The Power BI Next Step sponsorship packages
Become part of the best Power BI conference in Denmark
First of all, thank you for interest in Power BI Next Step 2022 and for taking your time to review our sponsorship prospectus. Power BI Next Step is a in-person Power BI conference in Denmark with focus on technical training through break-out session, new features and technological trends.
Power BI Next Step will be offering 2 days of technical content with three full-day training sessions and 18 regular breakout sessions, networking and other social elements. What is unique about Power BI Next Step is that it focuses on the experienced Power BI user taking the next step in their development. All the attendees will be highly skilled Power BI professionals.
We expect around 200-300 attendees for this year's conference. Whether you want to increase the company's brand loyalty, create awareness about your products/services and drive sales, find future employees or perhaps a mix of it all, participating in Power BI Next Step will hopefully allow you to obtain just that.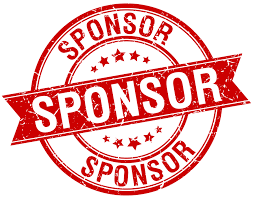 Power BI has great traction in Denmark with many companies either using it or in the process of implementing it. It´s the hottest BI topic in Denmark.
The sponsorship packages contains a wide choice of tailored and attractive sponsor opportunities. Giving you the choice of package that provides the most value to your business and marketing goals. We will be happy to help you to the best profiling and awareness during the conference. Please note that sponsorships are limited and may be sold out.
Power BI Next Step is brought to you by Power Events ApS in collaboration with the local Power BI and Microsoft Business Intelligence user groups in Denmark.
Description of sponsored activities
As event sponsor of Power BI Next Step, your company will have premium exposure to all the attendees. Your company logo will be included in marketing efforts surrounding the Conference. Please note that we can provide additional information about the branding details mentioned below upon request. There is a very limited availability of sponsorships with only 10 in total. Available packages are sold on a first come, first served basis.
Standard Sponsor. DKK 5.000 prepaid.

Name to be listed (if desired) in the official event guide
Placement on our sponsor page on the web site and logo on our event slide deck
Inclusion in emails and marketing materials
May donate prizes for end of day raffle event
1 x ticket to the full conference

Premium Sponsor. DKK 25.000 prepaid.

As Standard
Expo booth on the conference day in the sponsor area incl. café table and two café chairs and space for branded background or roll-ups
Two minutes at end of conference day event to promote company and raffle prizes
Electronic list with contact information from raffle participation
2 x expo staff on the conference day
2 x attendees to the sponsor and speaker dinner
50% discount on 3 additional tickets to the full conference (if stock is available)